What to Wear to Brunch: Male Fashion Guide – Discover the ultimate style inspiration for your next brunch outing! Whether you're a fashion-forward gentleman or simply looking to elevate your weekend wardrobe, our comprehensive guide has got you covered. From trendy casual attire to sophisticated chic ensembles, we've curated a collection of effortlessly cool outfits that strike the perfect balance between comfort and style. Explore the latest fashion trends and unleash your inner fashionista, as we delve into the world of tailored shirts, relaxed trousers, and statement accessories. Elevate your brunch game by experimenting with pops of color, bold patterns, and timeless classics, all while maintaining an air of effortless sophistication. Our expert tips and tricks will help you navigate the fashion landscape, allowing you to curate a brunch-ready look that exudes confidence and charm. So, whether you're heading to a trendy café or a sophisticated brunch spot, our male fashion guide will ensure you make a sartorial statement that leaves a lasting impression. Get ready to turn heads and embrace your personal style with our definitive brunch fashion guide!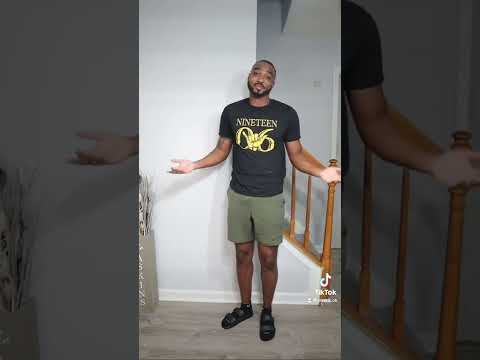 What to Wear to Brunch: Male Edition
| Occasion | Outfit | Additional Tips |
| --- | --- | --- |
| Casual Brunch | Button-down shirt, chinos, loafers | Opt for lighter colors and breathable fabrics, such as linen or cotton, to stay comfortable during daytime brunches. Add a stylish watch or sunglasses to complete the look. |
| Smart Casual Brunch | Blazer, tailored trousers, dress shirt, oxford shoes | Elevate your style by incorporating a blazer into your outfit. Choose a blazer in a complementary color to your trousers and pair it with a crisp dress shirt. Don't forget to accessorize with a pocket square and a classy leather belt. |
| Brunch with Friends | Polo shirt, dark jeans, sneakers | For a laid-back and trendy look, opt for a well-fitted polo shirt paired with dark jeans. Complete the ensemble with clean, minimalist sneakers. Consider adding a stylish bracelet or a casual watch to add some personal flair. |
| Outdoor Brunch | Short-sleeve collared shirt, tailored shorts, boat shoes | When enjoying brunch in the great outdoors, embrace a relaxed yet refined style. Choose a lightweight, short-sleeve collared shirt and pair it with tailored shorts. Opt for boat shoes or leather sandals for a comfortable and stylish footwear option. |
| Formal Brunch | Three-piece suit, dress shirt, tie, dress shoes | For more formal brunch events, like a wedding or business gathering, dress to impress with a well-tailored three-piece suit. Select a dress shirt that complements your suit color and add a tie for a polished touch. Complete the ensemble with elegant dress shoes and a pocket square. |
Remember, dressing appropriately for brunch is not only a sign of respect but also an opportunity to showcase your personal style. Consider the occasion, location, and weather conditions while planning your outfit. Embrace your individuality and confidence when putting together your brunch ensemble.
"Revamp Your Brunch Game with These Men's Fashion Essentials"
What to Wear to Brunch: A Guide for Men
Brunch is a popular weekend activity that combines the best of breakfast and lunch. It's a great opportunity to catch up with friends, enjoy delicious food, and relax. However, figuring out what to wear to brunch can sometimes be a challenge. You want to look stylish and put-together, but also comfortable and laid-back. In this article, we will guide you through the dos and don'ts of brunch attire for men.
Dress Code: Casual and Chic
When it comes to brunch, the general dress code is casual and chic. It's important to strike a balance between being well-dressed and not overly formal. Opt for clothing that is comfortable, but still looks put-together. Here are a few key pieces to consider:
Shirt
The right shirt can make or break your brunch outfit. Stick to something casual yet stylish, like a button-down or a polo shirt. Avoid t-shirts with bold graphics or slogans, as they can come across as too casual for brunch. Instead, choose solid or patterned shirts that reflect your personal style.
Pants
When it comes to pants, you have several options. Chinos are a versatile and popular choice for brunch. They are comfortable, stylish, and can be dressed up or down. If you prefer a more casual look, consider wearing jeans. Opt for a well-fitted pair in a dark wash, as they tend to look more polished. Avoid overly baggy or distressed jeans, as they can appear too casual for brunch.
Footwear
Choosing the right footwear is essential for completing your brunch ensemble. Loafers or boat shoes are a classic and stylish choice that can be paired with both chinos and jeans. If you prefer a more casual look, opt for clean and well-maintained sneakers. Avoid wearing flip-flops or sandals, as they are too casual for brunch and may not be appropriate for all venues.
Accessories
Adding the right accessories can elevate your brunch outfit and show off your personal style. Here are a few suggestions:
Watch: A stylish watch adds a touch of sophistication to any outfit. Opt for a classic design that complements your overall look.
Belt: A well-fitted belt not only serves a functional purpose but also adds a polished finishing touch to your outfit. Choose a belt that complements your shoes and matches the overall color scheme of your attire.
Sunglasses: Brunch is often enjoyed outdoors, so a stylish pair of sunglasses is a must. Not only do they protect your eyes from the sun, but they also add a cool and fashionable element to your look.
Layering
Layering can be a great way to add depth and style to your brunch outfit. Consider adding a lightweight jacket or a sweater to your ensemble, especially during the cooler months. It can instantly elevate your look and keep you comfortable if the weather changes.
Brunch-Specific Dress Codes
While brunch is generally a casual affair, certain venues may have specific dress codes. If you're heading to a trendy or upscale brunch spot, it's a good idea to dress slightly more formal. Opt for a blazer or a sports jacket paired with chinos or tailored trousers. This will ensure you look polished and appropriate for the occasion.
In Conclusion
When deciding what to wear to brunch, remember to keep it casual and chic. Choose comfortable yet stylish pieces, such as a button-down shirt paired with chinos or jeans. Don't forget to add the right accessories, like a watch or sunglasses, to complete your look. If you're unsure about the dress code, it's always better to be slightly overdressed than underdressed. Now that you have a better understanding of brunch attire, go ahead and enjoy your next brunch outing in style!
What to Wear to Brunch (Male)
Smart-casual button-down shirt
Chinos or well-fitted jeans
Loafers or dress shoes
Blazer or sport coat
Optional: Tie or bowtie
Stylish watch or accessories
Well-groomed hairstyle
Neatly trimmed facial hair (if applicable)
Polished belt
Clean and odor-free clothing
Frequently Asked Questions
What should I wear to a brunch?
When deciding what to wear to a brunch, it's important to find a balance between casual and stylish. Opt for a smart-casual look that is comfortable yet put-together. A great outfit idea for brunch could be a pair of slim-fit chinos or dark jeans, paired with a button-down shirt or a polo shirt. You can complete the look with a stylish blazer or a lightweight jacket, depending on the weather. Don't forget to wear comfortable shoes, such as loafers or clean white sneakers. Accessorize with a watch or a bracelet to add a touch of personal style.
Can I wear shorts to a brunch?
While some brunch venues may allow shorts, it's generally better to avoid wearing them unless the dress code specifically permits it. Opting for chinos or dark jeans will always be a safer choice. However, if you're attending a casual outdoor brunch or if the weather is particularly hot, you can consider wearing tailored shorts in a neutral color. Pair them with a short-sleeve button-down shirt or a polo shirt, and complete the look with boat shoes or sandals. Remember to keep the shorts at an appropriate length, just above the knee.
What colors should I choose for my brunch outfit?
When choosing colors for your brunch outfit, it's best to go for light and neutral tones. Light blue, pastel pink, mint green, and white are great choices for shirts or polo shirts. You can pair them with beige, khaki, or navy chinos or jeans. If you prefer wearing a blazer or a jacket, opt for lighter shades like light gray or tan. Avoid wearing overly bright or loud colors that may be too distracting for a brunch setting. Remember, the goal is to look stylish and sophisticated, while still maintaining a relaxed and comfortable vibe.