Are you struggling to find the perfect outerwear to stay warm while still looking stylish in your favorite dress? Look no further! We have all the answers you need for what to wear over a dress when it's cold outside. Whether you're attending a formal event or simply going out for a casual day, our comprehensive guide will help you elevate your fashion game while keeping cozy. From chic coats to trendy cardigans, we have curated a list of the best options to complement any dress style. Discover how to layer with effortless elegance, balancing warmth and fashion flawlessly. Our tips and tricks will help you choose the right fabric, length, and color to create a perfect ensemble. Don't let chilly weather dampen your style – embrace it with confidence and turn heads with your impeccable dress combinations. Stay cozy and fashionable all year round with our expert advice on what to wear over a dress when it's cold outside. Trust us, you'll never have to sacrifice comfort for style again!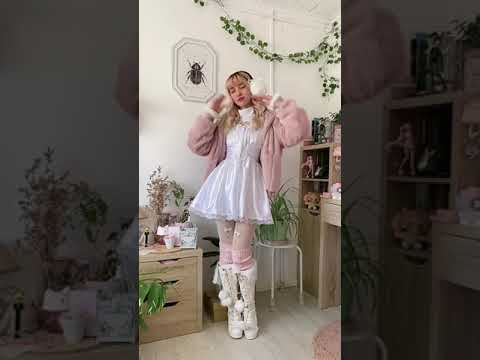 What to Wear Over a Dress When It's Cold
| Layer | Key Pieces | Description |
| --- | --- | --- |
| 1 | Tights or Leggings | Opaque tights or leggings not only provide warmth but also add a stylish touch to any dress. Opt for neutral colors like black or dark gray to effortlessly match with various dresses. |
| 2 | Cardigan or Sweater | A cozy cardigan or a chunky sweater complements a dress perfectly while keeping you warm. Choose a cardigan with a longer length to create a flattering silhouette, or go for an oversized sweater for a trendy and relaxed look. |
| 3 | Trench Coat or Pea Coat | To add an elegant touch and provide extra insulation, a classic trench coat or a stylish pea coat is an excellent choice. Opt for a tailored fit and a neutral color to effortlessly elevate your dress ensemble. |
| 4 | Scarf | A scarf is a versatile accessory that not only adds a pop of color and texture but also keeps your neck and chest warm. Opt for a chunky knit scarf or a cozy cashmere option to add both style and comfort to your outfit. |
| 5 | Thigh-High Boots | For maximum warmth and style, pair your dress with a pair of thigh-high boots. These boots not only keep your legs protected from the cold but also add a chic and fashionable touch to your overall look. |
Remember, layering is key when dressing for colder temperatures. By combining these
essential
pieces, you can stay warm and stylish while wearing a dress even on the chilliest days.
Chilling Out in Fashion: The Ultimate Cold Weather Dress
What to Wear Over a Dress When It's Cold
When the temperature drops, it can be challenging to stay warm while still looking stylish in a dress. However, with the right layering techniques and accessories, you can easily transform your favorite dress into a cozy and fashionable winter outfit. Here are some essential tips on what to wear over a dress when it's cold:
1. Layer with a Sweater or Cardigan
One of the easiest ways to keep warm when wearing a dress in cold weather is to layer it with a sweater or cardigan. Opt for a chunky knit sweater for extra coziness or a fitted cardigan for a more polished look. Choose complementary colors or patterns that enhance the overall aesthetic of your outfit. The key is to find a balance between comfort and style.
For example, if you're wearing a floral print dress, pair it with a solid-colored cardigan to create a visually appealing contrast. On the other hand, if you're wearing a solid-colored dress, experiment with a patterned or textured sweater to add some visual interest to your ensemble.
2. Add Tights or Leggings
When the weather is chilly, bare legs can be uncomfortable and make you feel colder than necessary. To combat this, consider adding tights or leggings to your dress outfit. Not only will they provide an extra layer of insulation, but they can also add depth and texture to your look.
When choosing tights or leggings, opt for thicker materials such as wool or fleece to provide maximum warmth. You can also experiment with different colors and patterns to add a touch of personality to your outfit. Pair black tights with a colorful dress for a classic look or choose patterned leggings to create a more eclectic ensemble.
3. Accessorize with Scarves and Hats
Scarves and hats are not only fashionable accessories but also practical tools for staying warm. They can instantly elevate your dress outfit while keeping you cozy. Opt for chunky knit scarves or infinity scarves for added warmth and style.
When choosing a hat, consider both functionality and fashion. Beanies, berets, and fedoras are popular choices that can complement various dress styles. Pick a hat that matches the overall aesthetic of your outfit while also providing enough coverage to keep your head warm.
4. Layer with a Coat or Jacket
A coat or jacket is an essential outer layer to wear over your dress when it's cold outside. Choose a coat or jacket that complements the style and length of your dress. For a more formal look, opt for a tailored coat or a long wool coat. If you prefer a casual vibe, a leather jacket or denim jacket can be a great option.
Consider the color and texture of your outerwear to create a cohesive look. Neutral colors like black, gray, or camel are versatile options that can be easily paired with different dress colors. Additionally, faux fur or shearling coats can add a touch of luxury and warmth to your outfit.
5. Don't Forget the Boots
The right pair of boots can complete your dress outfit and keep your feet warm in cold weather. Opt for knee-high boots or ankle boots depending on the length of your dress and the overall style you want to achieve. Consider materials like leather or suede for durability and insulation.
For added warmth, choose boots with a faux fur or shearling lining. If you anticipate encountering rain or snow, opt for boots with a sturdy sole and waterproof materials. Remember, comfort is just as important as style, so choose boots that you can comfortably walk in for extended periods.
With these tips in mind, you can confidently rock your favorite dress even in chilly weather. Remember to experiment with different layers, colors, and textures to create unique and stylish outfits that keep you warm and cozy.
What to Wear Over Dress When Cold
Coat or jacket
Cardigan or sweater
Tights or leggings
Scarves or wraps
Turtleneck or long-sleeve shirt
Boots or booties
Hat or beanie
Gloves or mittens
Thick socks
Layered tops
Frequently Asked Questions
What are some options for layering over a dress when it's cold outside?
When the weather is cold and you want to wear a dress, there are several options for layering to keep warm. One option is to wear a cardigan or sweater over the dress. This not only adds warmth but also adds a stylish touch to your outfit. Another option is to layer a blazer or jacket over the dress. This adds a more polished and professional look while also providing additional warmth. If you want a more casual and cozy look, you can opt for a chunky knit sweater or a turtleneck sweater to layer over the dress. This creates a trendy and comfortable outfit for colder temperatures.
Can I wear leggings or tights under a dress to stay warm in cold weather?
Yes, wearing leggings or tights under a dress is a great way to stay warm in cold weather. Not only do they provide an extra layer of insulation, but they also add a stylish element to your outfit. You can choose from a variety of styles and colors to match your dress and personal style. Opt for thicker tights or leggings made from materials like wool or fleece for added warmth. Additionally, you can pair them with boots or ankle booties to complete the look and keep your feet warm as well.
Are there any accessories I can wear over a dress to keep warm in cold weather?
Yes, there are several accessories that you can wear over a dress to keep warm in cold weather. One popular option is a scarf. You can wrap it around your neck for added warmth and style. Another accessory is a hat or beanie, which not only keeps your head warm but also adds a fashionable touch to your outfit. Gloves or mittens are also essential accessories for cold weather. They keep your hands warm while allowing you to still use your fingers. Finally, don't forget about socks or leg warmers to keep your feet and legs cozy. These accessories can be coordinated with your dress and other layers to create a cohesive and stylish look.